Jacopo Sansovino
Master of the Venetian High Renaissance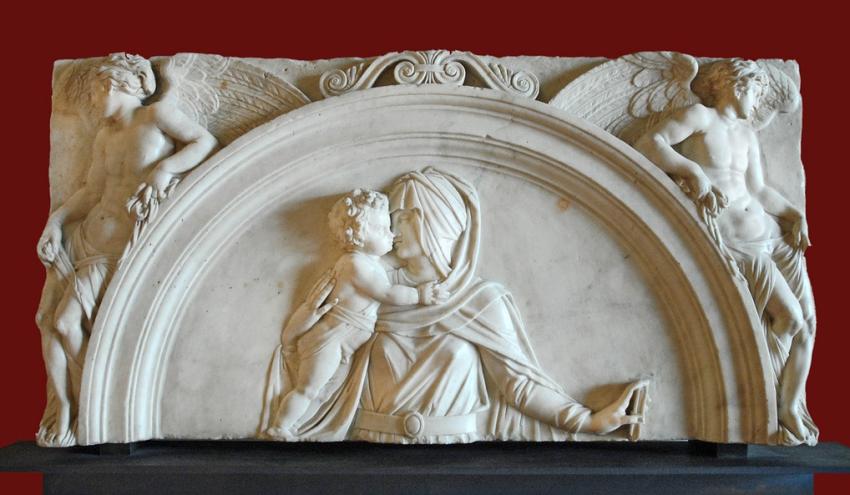 Jacopo Sansovino (Jacopo Tatti, 1486–1570) was a sculptor and architect who took his name from his Tuscan master, sculptor Andrea Sansovino. After fleeing the Sack of Rome in 1527, he came to Venice, where he became chief architect to the Procurators of St Mark's and a good friend of Titian and Aretino, who promoted his career.
Sansovino used his Tuscan and Roman background to create a new decorative High Renaissance style especially suited to Venice – the rhythmic use of columns, arches, loggias and reliefs, with sculpture playing an integral role in the building. His sculpture (there are a number of pieces in St Mark's had a strong influence on Alessandro Vittoria. When he died, he was buried in St Mark's Baptistry—a rare honour.
Sansovino's major architectural works in Venice include the Biblioteca Marciana (considered his masterpiece, especially by Palladio), the Loggetta under the St Mark's Campanile,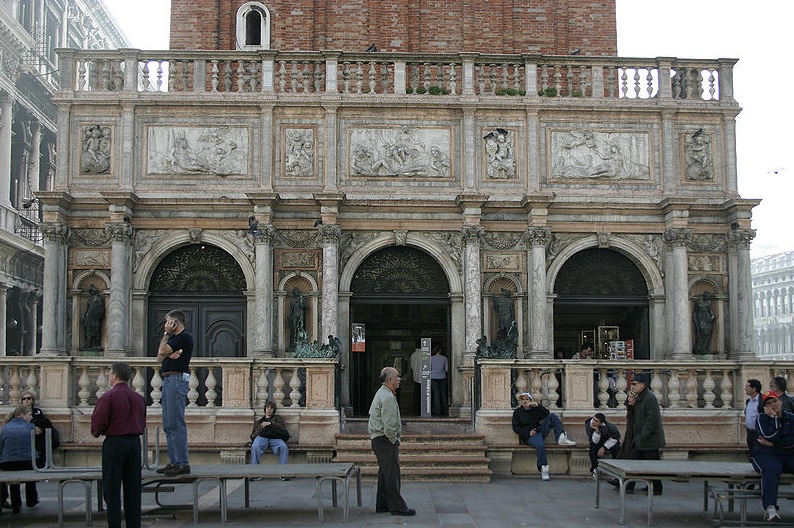 the Zecca, San Salvador, Palazzo Dolfin Manin, Palazzo Corner, Palazzo Moro, San Zulian, San Francesco della Vigna, San Martino, the dome of San Fantin, the Fabbriche Vecchie, sculptures in the Palazzo Ducale, the Ca' d' Oro, Frari (St John the Baptist) and St Mark's.