Fondamenta Nove
Titian's old haunts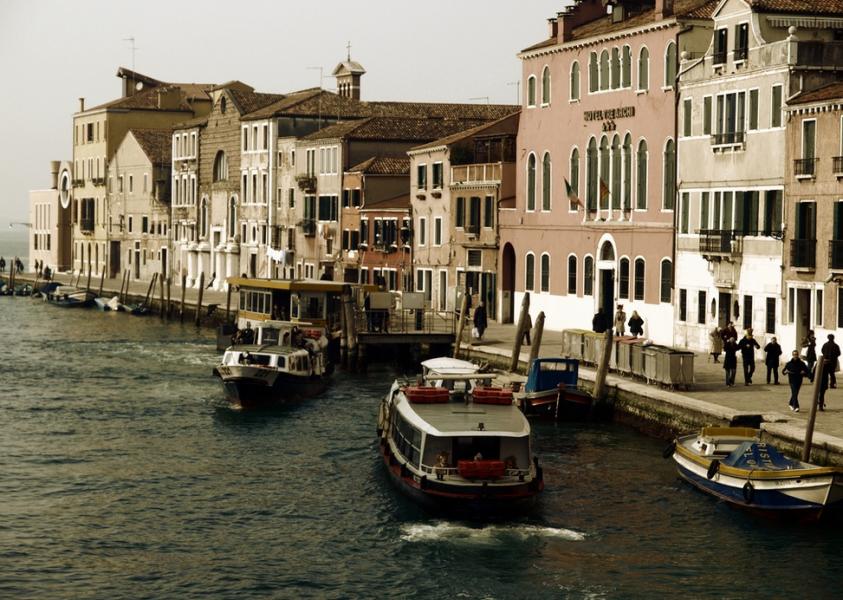 Unfortunately the construction of this 'new' quay in 1589 meant the demolition of a row of pleasure gardens, one of the most beautiful belonging to Titian, who lived and entertained his buddies Sansovino and Aretino and Europe's VIPs in this neighbourhood for half his lifetime, with views, on clear days of his native Dolomites (a plaque on the flats at Calle Larga dei Botteri 5179 marks the site of his small estate).
Titan was living here when he was invited to Augsburg to paint Emperor Charles V, news that spread like wildfire through Venice and led to a siege of buyers outside his door, prepared to buy anything from the brush of the master – the 16th century saw the beginning of modern art marketing, as well as of modern artistic egos.
But although the Venetians admired Titian, they thought he was untrustworthy for hanging around Aretino, and mercenary because of his calculating interest in money. Stripped of the gardens, the fondamenta has the dusty air of never having found its proper destiny; only one major palace was built, the austere Palazzo Donà, begun in 1610 by the intellectual Doge Leonardo Donà, at the corner of the Rio dei Gesuiti (No.5038).
Just beyond are the landing stages for vaporetti sailing to San Michele's cemeteries (the floating citadel of cypresses that lies straight ahead, Murano just beyond) and Burano and the mainland port of Treporti. If it's a clear winter's day, you should be able to see the outlines of the Dolomites, hovering like the mountains in a Chinese painting, sometimes made unnaturally sharp and clear by an optical illusion – a view that helped soothe Titian's longing for his native Cadore.
On the fondamenta itself, there's little else to see, though if you continue east to the Rio dei Mendicanti, the border of Cannaregio, there's a squero (gondola building yard) that may be 300 years old.
vaporetto: Fondamenta Nove.