Pietro Lombardo
Lombardo clan pater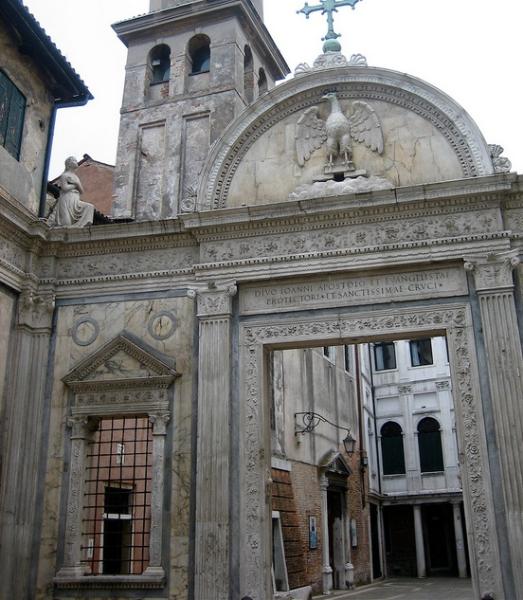 Born in Ticino, Pietro (c. 1435–1515), founder of Venice's greatest family of sculptors and architects. Strongly influenced by the great Florentine Donatello's work in Padua, he helped to introduce the Renaissance to the Republic in the mid 15th century.
Along with his sons, Antonio and the exceptionally talented Tullio, he worked on several tombs in Santi Giovanni e Paolo, designed the lower floor of the Scuola di San Marco (the top was completed by Mauro Codussi) as well as the magnificent gate (or septum) of the Scuola di San Giovanni Evangelistra.
Also see San Giobbe, Frari, San Francesco della Vigna (the Giustiniani Chapel) and above all, the family's sublime masterpiece: Santa Maria dei Miracoli.