San Martino
The church of the Ship Caulkers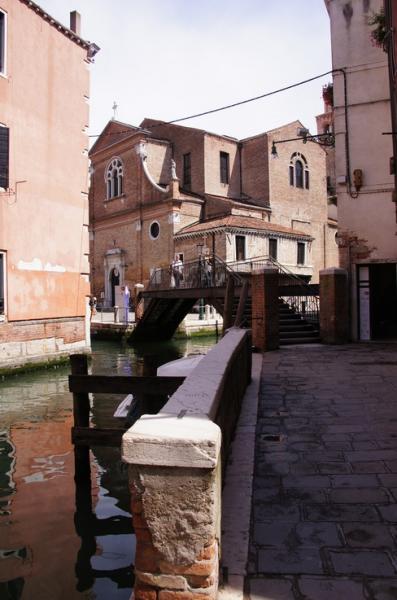 Dedicated to St Martin of Tours, this church of the ship caulkers, conveniently located near the Arsenale, is another one said to date way way way back, even to a band of Paduans who took refuge in Venice in 593.
The current church is the work of Sansovino, begun in 1546 and consecrated in 1653. The doorway was designed by Sansovino; the rest of the façade was added in 1897. Note the bocca di leone (it looks more like a cat suffering from a belly ache): this one was used for complaints about blasphemy and irreverence, which, one imagines may have been quite common among Arsenale workers, who probably accidently hammered their thumbs more than once.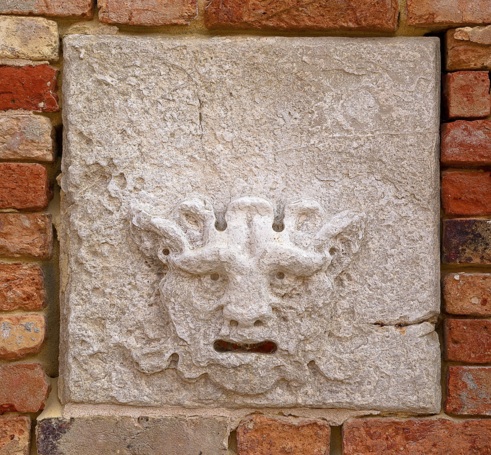 Although San Martino has a likeable, hodgepodge of art inside, it doesn't have any really first rate stuff. The ceiling is covered with some strangely distorted 17th-century quadratura architectural frescoes that create a false cupola, painted by Domenico Bruni from Brescia. There's a handsome altar by Tullio Lombardo, with angels that had been badly damaged in the 1966 flood and restored by the Venice in Peril fund and the monumental tomb of Doge Francesco Erizzo, which he commissioned for himself, but taking care that his heart was placed in St Mark's. There's also a wooden crucifix that was once attached to a galley mast.
The feast day of St Martin of Tours (11 November) is a favourite of the children in Venice. Martin was a noble Roman soldier who famously shared his cloak with with a freezing beggar, and to this day his day is famous for a bit of summer weather in the autumn. Children dress up with capes and wooden swords, singing and bashing pots until passers-by give them sweets or coins to buy a dolce di San Martino—elaborately decorated shortbread cookies shaped like the saint and his horse, made in every bakery in town.
Adjacent to the church is the little Scuola di San Martino (1526-32) which belonged to the guild of ship caulkers, who worked in the nearby Arsenale; note the 15th-century relief of St Martin dividing his cloak over the door.
Hours Mon-Sat 11am-12noon and 5-6.30pm; Sun 10.30am-12.30pm
Adm Free
Campo San Martino
Vaporetto: Arsenale