CaixaForum
The Bank of Culture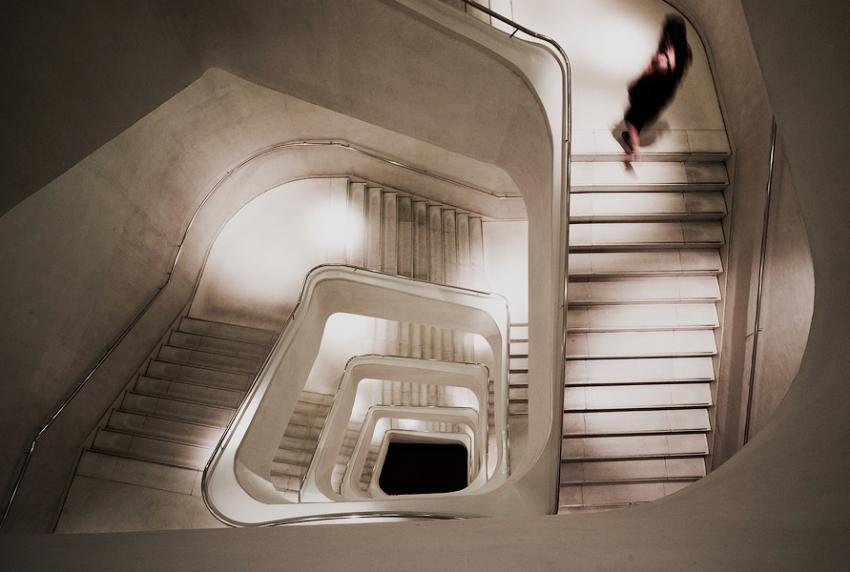 Industrialist Casimir Casarramona was one of the first industrialists in Barcelona to make use of electricity, and he hired Josep Puig i Cadafalch to build his new cotton-thread mill, the Fábrica Casarramona, near the site of what was to be a 1914 fair in celebration of electricity.
Although making good use of exposed brick and iron, Puig managed to give the factory his fairy tale castle touch. You have to look closely to realize that the two towers disguise water tanks. Barcelona agreed it was a marvel and award Puig the city's prize for the best building of 1913.
But by 1919 the factory had spun its last spool of worsted, and Puig's industrial masterwork sat empty- until 1940, when at the end of the Civil War it found a new role as a police barracks. Taken over in the 1990s by La Caixa, Europe's biggest savings bank (and a non-profit that devotes its profits to the common good) the building was spectacularly restored to display La Caixa's ever-expanding collection of contemporary art.
Dedicated to culture for it all, it's a vast place with several libraries, concert halls, a bookshop and café-restaurant; check the website for events from art exhibits to concert to films and literary readings.
Avinguda de Francesc Ferrer i Guàrdia, 6-8
Hours Daily 10am-8pm
Adm €4 for most exhibitions, under 16 free
metro: Espanya
+34 93 476 86 00