Museu d'Arqueologia de Catalunya
Archaeology Museum of Catalunya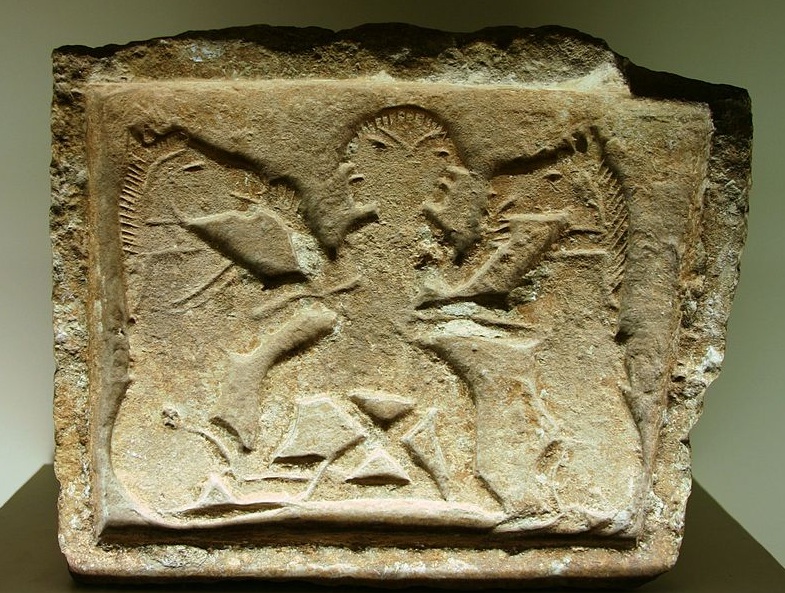 Barcelona's archaeological museum (MAC) is housed in the Palau de les Arts Gràfique of the 1929 International Exhibition in a style perhaps best described as Brunelleschian Noucentism. Tucked away near the Teatre Grec, MAC is often overlooked by visitors, but has some fascinating stuff, ranging from the Palaeolithic era up to the Visigoth era. The major design overhaul that began in 2011 is still underway, but almost all of the collections are currently open..
It starts, chronologically, with copies of the region's little known prehistoric cave art, of black silhouette hunting and battle scenes. Next come items from the Balearic Coves culture (c. 1000–800 BC) with models of their curious megalithic taulas, talayots and navetas.
There are finds from Empúries, a Greek colony north of Barcelona, including a very Picasso-like bronze mirror, showing the Judgement of Paris, and from primitive fertility sculpture from Carthaginian Ibiza.
The ancient Iberian collection is excellent, with vases and votives from the 3rd and 2nd centuries BC, stones carved with the Iberian's non Indo-European mysterious writing, a skull with a huge nail driven into it (evidence of posthumous rites, according to the reassuring explanation) and silver dishes with growling dog faces.
A life-sized, 3rd-century BC statue of the healing god Asklepius with his snake, made of Parian marble, is the central figure in a room of Roman sculpture; there are fine mosaics (the Three Graces was found under Miró's birthplace in the Passatge del Crèdit) featuring chariot races, Bellerophon killing the Chimaera, and an exquisite fish made of the tiniest of tesserae. Don't miss the ivory gladiator in a whacky mask, rare remains of a 2nd-century BC ballista, and a reproduction of a room in Pompeii, filled with fine glass, including some proto-Art Nouveau vases.
The Visigoths left mosaic belt buckles, gold crosses studded with big gems and one of their curious crowns with dangling letters, this one dedicated to IVSTERVFINE (SS Justa and Rufina), the patron saints of Seville. To carry on chronologically, carry on up the hill to MNAC.
Passeig de Santa Madrona 39-41 metro: Espanya or Poble Sec; Bus 55
Hours Tues-Sat 9.30am-7pm; Sun 10am-2.30pm, closed Mon
Adm €4.50; €3.50 over 65 and under 25; under 8 free
+34 93 423 21 49