garbure
the stew of the southwest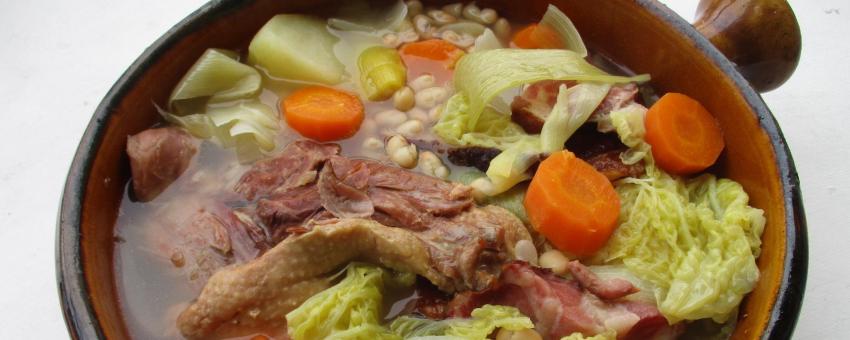 Hearty and filling, a staple of rural life in southwest France; what you get in your garbure depends on where you are and what time of year. Like its cousin, potée, cabbage in some form features in nearly all versions, but in general folks would add whatever vegetables were in season.
In Gascony goose or duck confit, sausage, salt pork etc are often added; in the Landes, it's often made with chou cavalier. The Gers version features big white Tarbais beans.
Perhaps the best known version these days is garbure béarnaise from Béarn, which includes the shank of a jambon de Bayonne, Savoy cabbage, potatoes, carrots, white beans, turnips, pumpkin or other vegetables, plenty of herbs and a dash of piment d'Espelette.