galette
buckwheat crêpe or round flat cake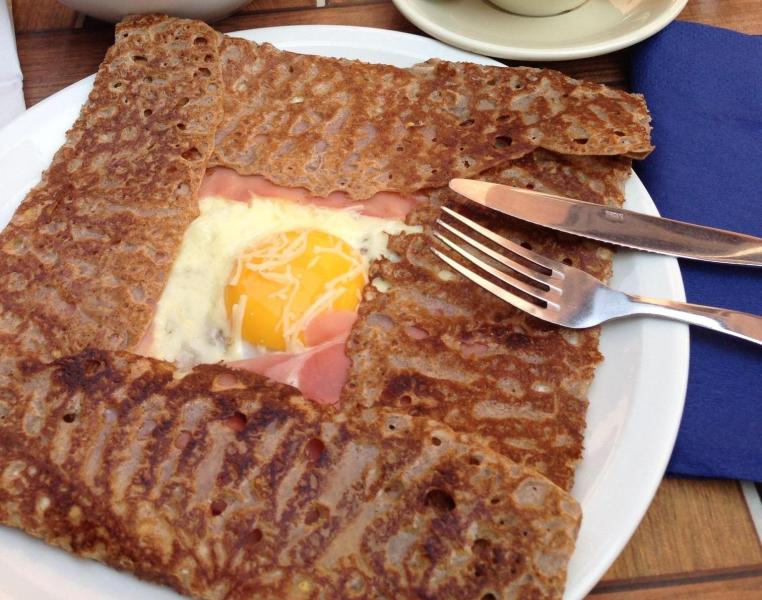 In medieval Normandy, a gale was a flat round cake, and it has several meanings today.
Most commonly, it's the savoury buckwheat version of a crêpe, and comes with a variety of fillings in a crêperie. A galette complête includes ham and an egg, with the egg either brouillé (scrambled on the hot galette) or miroir (baked on top, as in the picture above), often with grated cheese melted on top. In 2023, it was voted the favourite regional dish of the French!
The galette-saucisse is a Breton style hot dog...not to be confused with a galette bretonne, which are butter biscuits, thinner than palets bretons.
Galettes de pomme de terre (or röstis, as the Swiss call them) are potato pancakes, made with grated potato, onions, etc; the crique ardéchoise is one of the best known.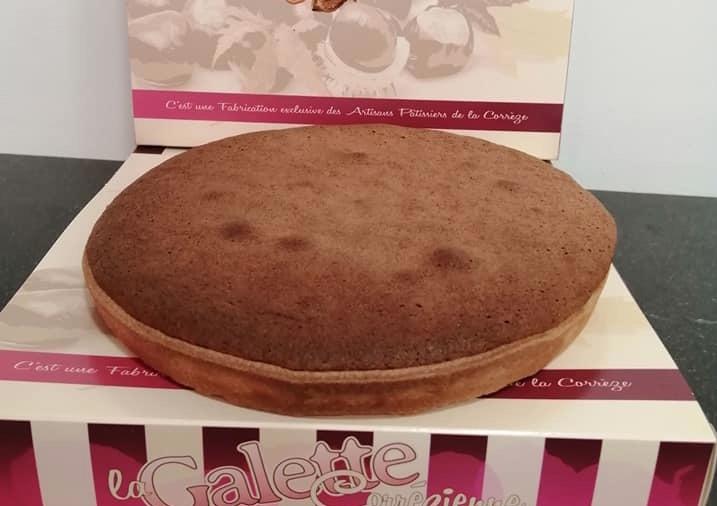 There are sweet galettes as well, such as the Epiphany time galette des rois and the galette corrézienne, the emblematic dessert of the Corréze, made with a shortbread (sablé crust), filled with powdered almonds, chestnut cream and chopped walnuts.