Morbier
cheese with the charcoal stripe in the middle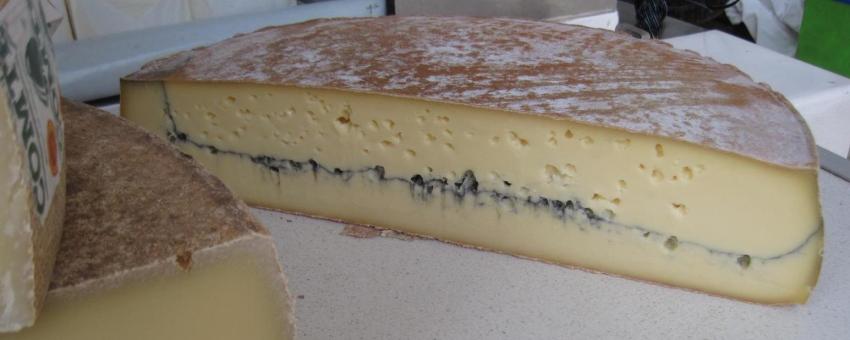 An unpasteurized cow's milk cheese, Morbier is always easy to recognize by the blue-grey line of ash going through the centre.
Back in the 18th century, most of the dairy farmers in the mountains sold their milk to make Comté, but when the weather prevented them from making the journey to the dairy, they would make their own cheese, spreading ash over the curds of the evening milking to protect it before adding the morning's milk on top. Today the famous line is made with vegetable charcoal.
Morbier is a mild fruity cheese that melts easily: some use it instead of Reblochon to make tartiflette or as a cheese for making Raclette. It's even popped up on pizza.