échaudés de Carmaux
crunchy anis flavoured triangles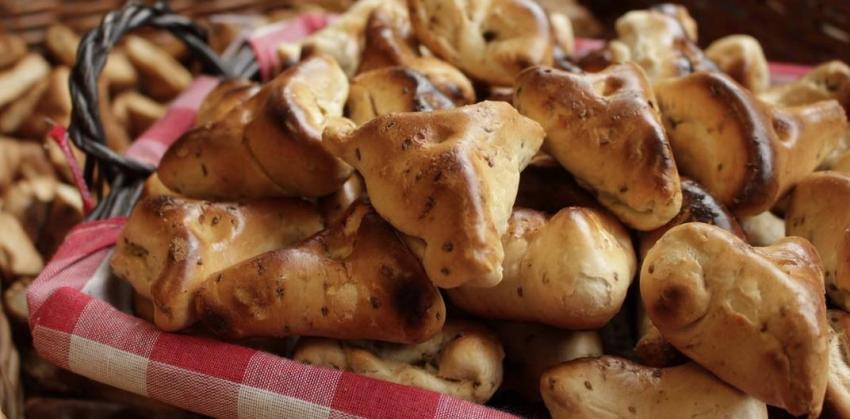 The word échaudage means 'scalded' or poached in boiling water before baking (pâte échaudé), similar to the technique for making bagels, bretzels, craquelins and tortillons.
The échaudés de Carmaux are the hard, triangular-shaped biscuits made with flour, water, salt and flavoured with anise similar to gimblettes, made since the Middle Ages.
Because échaudés last a long time, miners in Carmaux used to soak them overnight in local Gaillac wine and sugar to soften them up.
They are similar to the petits Jeannots (or Jeannots d'Albi), which are said to date from a visit to Albi by St Louis. Theese are traditionally dunked in cinnamon flavoured wine; other versions include the softer Janots, with butter and a bit of sugar, or Charlots, flavoured with orange.
Échaudés aveyronnais are a ring shaped version.