olive noire de Nyons
special wrinkly black olive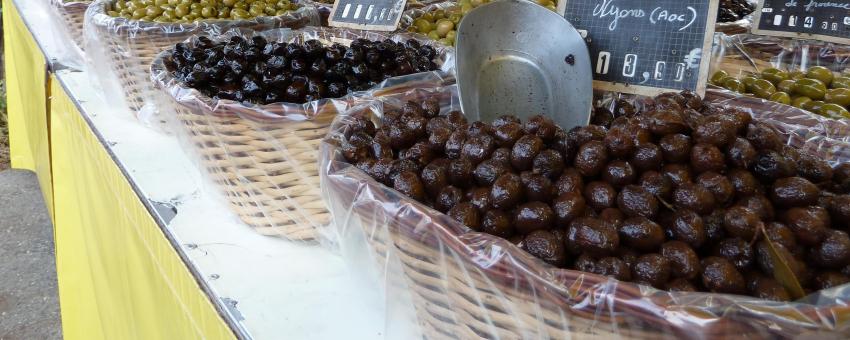 The ancient Greeks who founded Marseille introduced olive trees to France, and the olives and France have got along fine ever since. In sunny Nyons and the nearby Baronnies they have been growing Tanche olives, nicknamed the 'black pearls' for at least 2000 years, in spite of the occasional frosts that have struck them down over the centuries.
The olives noire de Nyons, designated AOP since 1997, are equally good as a table olive or for making huile d'olive de Nyons. The two are also combined in a paste called affinade.
The olives are preserved in brine (en saumure), but you can also find olives piquées au sel, sprinkled with sea salt for ten days, which gives them a slightly bitter nutty taste and olives au naturel— picked when perfectly ripe, and chilled in sealed containers. After a few months, all the bitterness is gone. They are delicious in cake aux olives or in tapenade.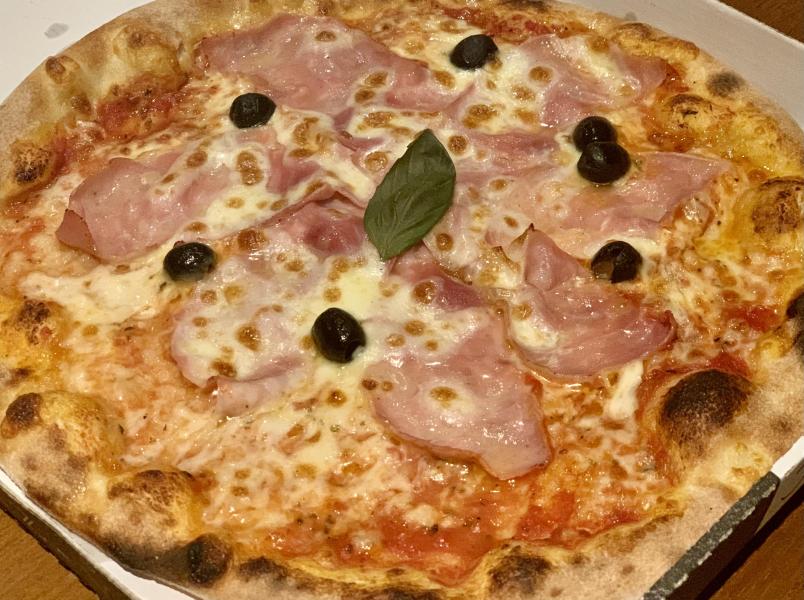 They are also the kind likely to appear on a French pizza.