Galleria Internazionale d'Arte Moderno
19th and 20th century art, in Cà Pesaro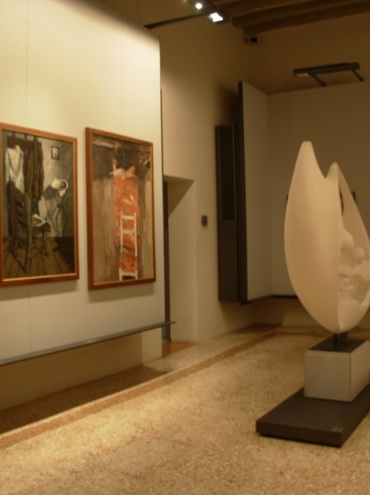 Located on the ground floor of Cà Pesaro, this recently redesigned museum was founded to hold works purchased by the city at the Biennale, but it also contains a good sample of contemporary Italian art – Giorgio Morandi, Filippo de Pisis, Manzu, and many lesser lights, interspersed by 20th-century masters
The most uncanny work in the museum is Gustav Klimt's Salome, a Madonna/sorceress dream girl for psychoanalysts, the embodiment of Freud's 'Eros and Thanatos'. There are also works by Chagall, Klee, Moore and Kandinisky.
The 19th-century Italian art, from artists little known outside Italy, comes as a pleasant surprise, especially the works of sculptor Medardo Rosso of Milan, and Venetian painters Giacomo Favretto, Gugliemo Ciardi, master of luminous lagoon-scapes, and Francesco Hayez.
Hours 10am-5pm, closed Mon
Adm €10, €7.50 ages 6-14, students and over 65s, under 6, free. Includes the Museo d'Arte Orientale, located on the palace's third floor.
vaporetto: San Stae
+39 041 721127