Palazzo dei Camerlenghi
Home of the Magistrates of trade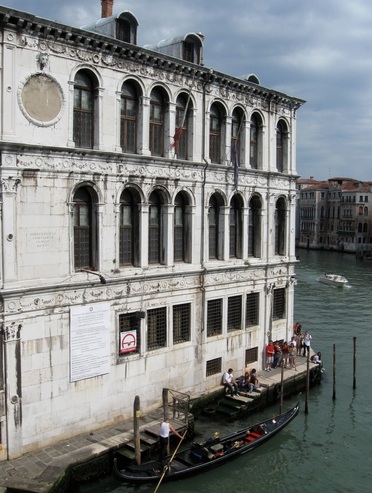 Near the Rialto Bridge, on the sharp curve of the Grand Canal the pentagonal-shaped Palazzo dei Camerlenghi was designed in 1528 by Guglielmo de' Grigi of Bergamo as headquarters of the 'treasurers', or magistrates who governed trade in Venice. It's the only one in Venice where each façade is given equal attention.
The ground floor was used as a prison for debtors, its location near the Rialto Bridge said to expressly encourager les autres to stay solvent.
These days it still serves a similar function—as the seat of the Italian Comptroller and Auditor General for the Veneto.