Baldassare Longhena
Venice's Baroque master builder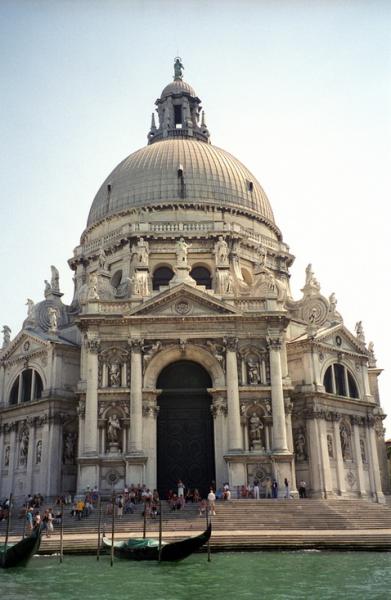 A native of Venice, Baldassare Longhena (1598–1682), was the Republic's leading architect in the 17th century. He was a student of Scamozzi, and after his master's death he completed the building of the Procuratie Nove in 1640.
Longhena's best work was one of his first: the highly original octagonal theatrical Basilica of Santa Maria della Salute with its massive dome, begun in 1631 at the entrance to the Grand Canal, so perfect that it's almost impossible to imagine Venice without it.
Longhena's other buildings in Venice include Santa Maria degli Scalzi, the Cathedral in Chioggia, the facade of Santa Giustina, Ospedaletto, the Spanish Synagogue, San Basso, the Scuola di San Nicolò dei Greci, the Scuola dei Carmini and four of the grand palaces overlooking the Grand Canal: the Palazzo Belloni Battagia, the Palazzo Giustiniani Lolin, and two that were completed by others after his death: the Ca' Rezzonico and Ca' Pésaro.
Another influential work was the staircase in the Monastery of San Giorgio Maggiore (1643–45) (now the Fondazione Giorgio Cini) where two parallel flights of stairs meet at a common landing, a design quickly copied throughout the rest of Italy and Europe. He also designed altars (San Pietro di Castello and San Nicolò da Tolentino), funerary monuments (San Lazzaro dei Mendicanti and the occasional overblown interior (Scalzi).