San Rocco
The church of the famous Scuola Grande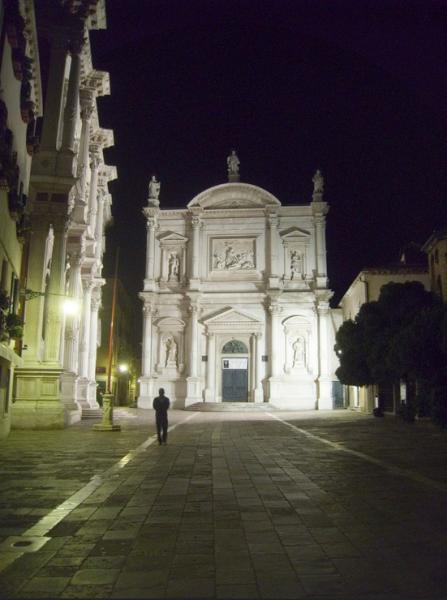 This church (one of Venice's 'plague churches', along with San Giobbe, the Salute, and San Sebastiano) was built by Bartolomeo Bon in 1489, after the relics of St Roch were 'translated' here in 1485, but rebuilt in 1725 by Giovanni Scalfarotto, with an ornate façade (1771). Every year the Doge and Signoria would come to pay their respects on the saint's day, after Roch interceded to stop of the plague of 1575.
On either side of San Rocco's main door are refined rococo statues that could audition for parts in a Christmas pantomime: David with Goliath's Head and St Cecilia (1743) by Giovanni Marchiori. The first altar on the right has Sebastiano Ricci's Miracle of S. Francesco di Paola, and the first on the left Pordenone's SS. Christopher and Martin.
Most mesmerizing, though, is Tintoretto's series on the Life of St Roch, a postscript to the masterpieces in the Scuola di San Rocco: St Roch Taken to Prison and the recently restored St Roch Cures Victims of the Plague are the best.
Hours 8am-12.30pm; 3-5pm
Adm Free
Vaporetto: San Tomà