Children
Bringing the kids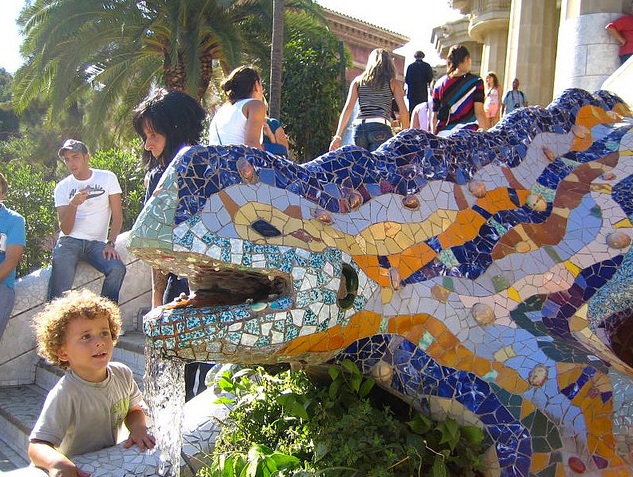 Spain has the lowest birth rate in Europe, but children are omnipresent in Barcelona. This is not so much to do with some demographic quirk as the fact that children aren't regarded as a race apart: you'll find them up until the wee hours in bars and restaurants (tapas must be the original child-size portions) having a good time as their parents blithely sit and chat away into the night with a group of friends.
Barcelona is a fairy-tale city with whimsical buildings that have pointy roofs like witches' hats and scaly façades like dragons (in fact, you can play a game, to see who can find the most dragons, or even bats). Barcelona's contemporary art scene, and the colourful works of Miró and Gaudí both indoors and out resonate with kids.
Barcelona plenty of child-friendly attractions: the beaches, the Park Güell, the fun fair at Tibidabo, the Zoo and Aquarium, the Science Museum at CosmoCaixa, the Museum of Chocolate, as well as the best free show in town: the Font Mágica. Sporty kids will love the Camp Nou Experience and the Museu Olimpic i de l'Esport. The bold will love the cable car ride from Barceloneta to Montjuïc, and will beg for a day out on the scary roller coasters at PortAventura.
Most museums offer free admission to children under 4 and reduced admission to under-14s or 16s. Many of them (including MACBA, MNAC, the Museu Marítim, Fundació Miró, Museu d'Història de Catalanya) also offer special child-orientated activities: check in listings guides or on websites. Many festivals also have events for kids, and if you need a night out without them, many hotels can arrange English-language baby sitting.