Genus Bononiae
Museums in the City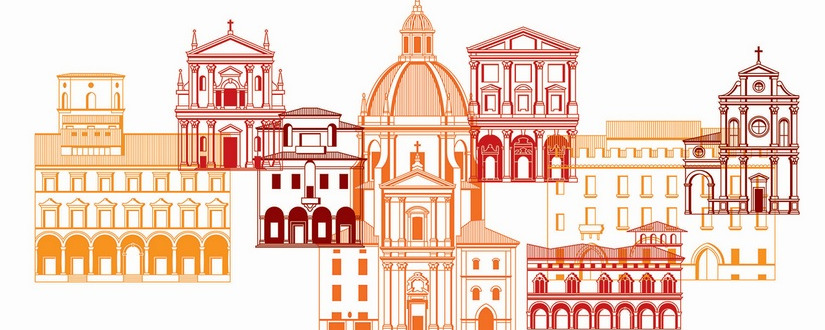 Sometimes banks do good deeds. Genus Bononiae ('origins of the people of Bologna'), run by the Fondazione Cassa di Risparmio in Bologna was launched in 2012 is dedicated to restoring, reopening and occasionally reusing neglected historic churches and palazzi.
So far eight places have been restored and reopened:
Genus Bononiae's showcase, the gizmo-filled Museum of the History of Bologna in the medieval Palazzo Pepoli Antico.
Palazzo Fava, with its famous frescoes by the Caraccis and used for temporary exhibitions.
The church of Santa Cristina, dedicated to classic music concerts.
Bologna's belvedere, the art-filled church of San Michele in Bosco.
San Colombano, now a museum of historical musical instruments, which are frequently played place at museum concerts.
The beautiful Baroque church Santa Maria della Vita with a unique collection of Renaissance terracotta sculptures.
The picturesque late 15th-century Casa Saraceni, headquarters of the Fondazione Cassa di Risparmio
Ex-church of San Giorgio in Poggiale, now an Art and History Library.